Julien GARRIGUE
Project management
Resume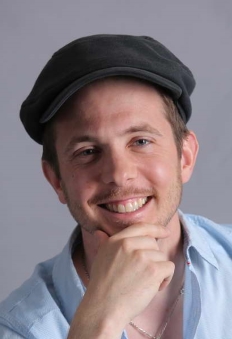 Introduction
"If plan B doesn't work, no worries, there are 24 other letters in the alphabet"
After a dozen of IT experiences in France, the desire to travel and explore different cultures has encouraged me to quit my job in 2014. Character tenacious, ambitious, open minded and sociable, I sold my vehicles and computers then flew alone to discover South-East of Asia during 6 months and have hitch-hiked from Darwin to Cairns (2 850 km). I worked in Australia and came back to France a year and a half after leaving with a lot of ideas. Since the 2nd of May I'm working for TUI as a Kid's Rep.
At the moment, I'm in vocational training in the field of energy renovation of buildings. I am determined to promote bio-sourced materials.
Degrees
Mooc Sustainable building

Certificate

2020
Entertainer in Tourism and Leisure
Degree level IV
2017
Australian National Accreditations
RSA (SITHFAB201) & RSG (SITHGAM201)
2015
Process Com ®
Initiation
2014
Microsoft Certifications
070-270, 070-290
2010
BTS [equivalent of Australian Diploma]
IT Maintenance and Network Management
2004
CISCO Certification
Level 1
2004
Technical Bachelor [equivalent of Australian SSCE]
Landscaping management
2002
Hobbies
IT / new technologies
Green cars
Ecology / Renewable energies / Health
DIY / Gardening
Traveling : Spain, United Kingdom, Mexico, Nepal, Laos, Thailand, Myanmar, Australia, Japan
Sports : aquatic, ski, ballroom dances
Music: House, Jazz, Salsa, Lounge, Disco, Dance, R'n'b...
Cinema : comic, Science-Fiction, crime stories
Disc Jockey
Theater
Building and managing websites (www.swingperpignan.com and www.juliengarrigue.com)
Languages
English : writing, reading, speaking - fluent
Spanish : speaking - basics
Here, you can find more informations about me, my contributions, follow me on social networks: